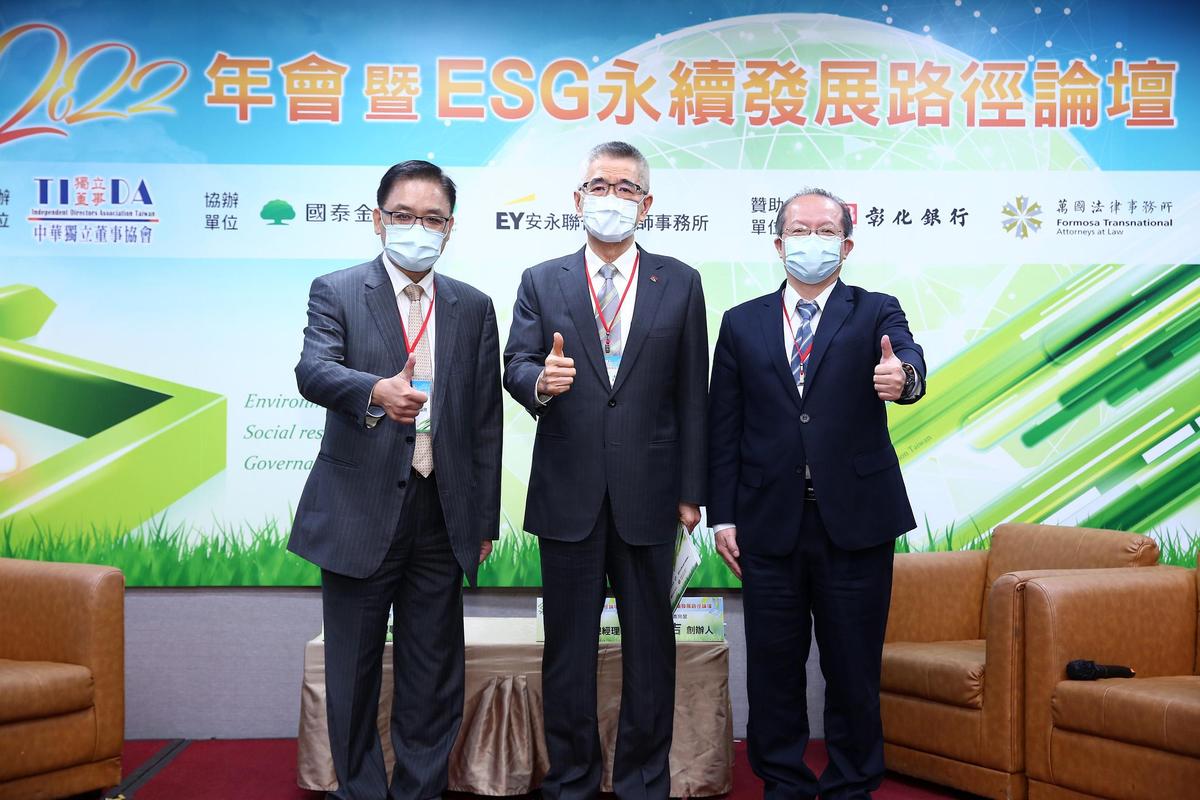 Road to Net Zero

Emissions
The Company, to fulfill its sustainability goals and balance economic, social and environmental factors, in accordance with "Sustainable Development Best Practice Principles for TWSE/TPEx Listed Companies", with its policy "Corporate Social Responsibility Best Practice Principles for Sinyi Realty Inc. " approved in the Board of Directors in December, 2010 and reported at 2015 annual general shareholders' meeting for revision. The Company pays attention to the sustainable development of domestic/overseas enterprises at all times so as to review and improve the Corporate Governance of the Company. The Company sets up the vision of "fulfilling our dedication toward the society and achieving world-class service giant" and six rules of sustainable operation. At the 10th meeting of the 14th Session Board of Directors convened in December 2022, the Company's vice general manager reported on the implementation in all aspects related to the stakeholders in 2022. The chairman of the board of directors said that in response to "Sinyi Realty 2030 Net Zero Emissions", the management team should focus more on energy conservation and carbon reduction issues and formulate specific measures.
A dedicated unit for CSR
The Company has set up the Total Ethics Management Committee (hereinafter referred to as "TEM Committee") which coordinates the Company's corporate social responsibility (CSR) and sustainable development goals. On a regular basis, the TEM Committee checks and verifies the Company's performance and its achievement of the established goals; reports to the Board of Directors every year about the promotion and planning in implementation status. In ordinary times, General Manager's Office is responsible for the Company's corporate social responsibility (CSR) related major management themes to look into the issues of concern of the major stakeholders identified by the Company, including customers, colleagues, shareholders, society, environment, and suppliers.
Stakeholders Engagement
Stakeholders
Issues of
Concern
Our Responses
Frequency of
Responses
Environment

Water Management
Greenhouse Gas
Emission

Climate Change
Management
Environment and
Energy Management

Everyday Supervision
Once a year

Employees

Employment
Talent Training
Remuneration
and Benefits

Talent Cultivation
and Development
Benefits and
Retirement plans
Occupational Safety

Irregular Announcement
on benefit-related infos
Customers

Service Innovation
Digital Resilience
Transaction Security

Protecting Customer's right
Exceptional Service and Innovation

24-hour call center service
Community

Community Building Activities
Donations
Ethics and Integrity

Holding Community Actitvities
Cultivating Corporate Ethics

Irregular
Investors

Implementation of Board of Directors
Operation of the
Company
Distribution of Dividends

Shareholders' Meeting
Investors' Conference
Information
Disclosure

Once a year
Once a season
Irregular Announcement

Suppliers

Supply Chain Management
Corporate Image

Performance Evaluation
ESG Commitment

Once a year
Compensation
New Talent Oriented Program-We provide a guaranteed NT$50,000 monthly salary for the first six months, ensuring these new-hired sales can feel at ease as they learn about the real estate industry and develop the service skills needed to keep customers satisfied. After the probationary period is due at the 30th day, the Company will provide those who are not accustomed and want to leave withe the monthly salary of NT$50,000 and additional NT$50,000 for helping them switching their jobs.
One-third of Net Profits Shared with Employees-If the company enjoys a profit in a given year, one-third of after-tax net profit is set aside for end-of-year employee's bonuses and annual performance bonuses, a concrete realization of the spirit of profit sharing.
Discounts on Service Fees for Property Purchases or Sales-
Employees and their spouses and dependent children will not be charged service fees when commissioning the company for property purchases.
Employees and their spouses, parents, and children will enjoy a discounted service fee of 2% of total price when commissioning the company to sell property.
Flexible Benefits – Sinfu Coin-Sinfu Coin is a system that allows employees to choose the welfare items they need. The projects given are also becoming more individual and diversified due to differences in personal needs. We would achieve the purpose of enhancing recognition and satisfaction with the organization.
ESOP (Formal employees only)-We offer employees a share of their earnings, with bonuses of between NT$500 and NT$700 paid out each month in line with each staff member's investment.
Childbirth Grants for Employees-Employees who have completed a year of employment who have a second (or later) child are entitled to a grant of NT$120,000 per child, paid out in monthly installments over the course of a year.
Physical Health Check-ups-Each time staff complete two years with the company, they are entitled to one public health Check-ups. Staff aged 40 or above are eligible each year, and new hires receive a free physical examination upon commencement of employment. Staff dependents can also enjoy discounts on these same health checks.
Retirement System
Exactly in accordance with the requirements by laws and ordinances concerned, appropriate 6% of their monthly pays into the individual account opened with the Bureau of Labor Insurance for newly employees newly hired starting from July 1, 2005 and employees who have chosen new system Labor Pension Act. For the existent employees who continually choose the old pension system regulations and for the service seniority retained under the old system of employees who choose new pension regulations. Our pension system as of the end of 2022 is in compliance with the regulatory requirements and sufficient to cover the colleagues applicable to the previous system by the end of 2023.
Occupational Health and Safety
Sinyi extends our care for workers, and takes the influence to the supply chain system. Workers include Sinyi employees and employees of key suppliers, whoever works in Sinyi's workplace and other suppliers. Regulations and supplier sustainability clauses guarantee health and safety for workers and the occupational safety and health management system covers 100%.
Workplace Safety Analytics-When employees are injured, they are granted leave as appropriate in accordance with the relevant guidelines and the particulars of the situation, and we assist them with applying for labor insurance accident compensation. In 2021, a total of 192 people applied for injury leave for a total of 2,400 injury days.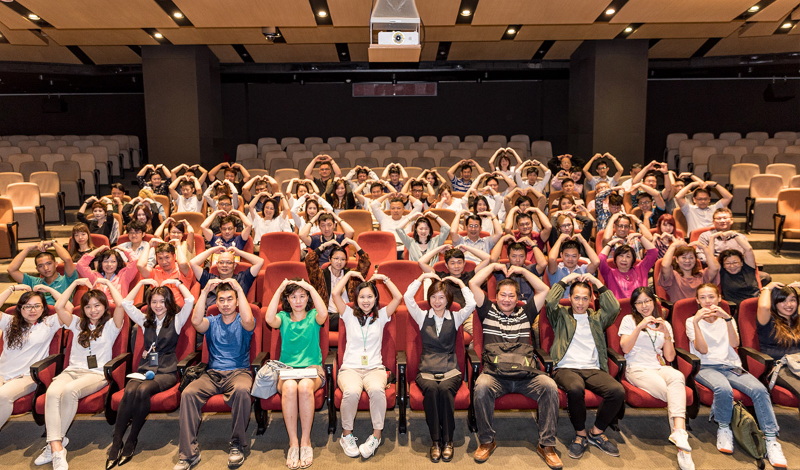 Human Right Policies
Since the establishment of Sinyi, we has always upheld our "people-oriented" spirit of trustworthiness, recognizing and voluntarily following the "United Nations World Human Rights Declaration", the "United Nations Global Covenant", the "United Nations Guiding Principles on Enterprise and Human Rights", the "United Nations International Labour Organization" and other international human rights protection standards to prevent any violations of human rights. Sinyi treats all workers with dignity and respect by the "Sinyi Realty Human Rights Commitment". For more information about the above, please refer to our "Sinyi Sustainability" website.
(Sinyi Realty Human Rights Commitment, please see "human rights policy")
Environmental Sustainability
In 2022, Sinyi Realty has obtained Greenhouse Gas Inventory, Carbon Neutrality, Carbon Footprint, Water Footprint, Energy/Environment/Water Resources Management System, Net Zero certification.
In 2022, Sinyi Realty has been awarded CDP Climate Change Leadership as a Level-A-company.
In 2022, Sinyi Realty reduced about 3% of renewable energy.
Since 2021, Sinyi Realty has participated in the Net Zero 2030/2050 Initiative, and has committed to achieve the goal of Net Zero by 2030.
In 2021, Sinyi Realty has set a science-based target approved by SBTi to keep warming to 1.5°C.
In 2021, the headquarters building and all branches of Sinyi Realty respond to the international "Earth Hour" event.
Sinyi Realty chooses to focus on the impact of climate change, implement climate-related risk manage in compliance with the TCFD structure of "governance, strategy, risk management, and metrics and targets", to reveal climate-related risk management to enhance climate resilience, promote sustainable business operations and integrate industry forces and all human power to resolve disasters caused by "climate emergency". (Further details please refer to Sinyi CSR "Climate-related Risks and Opportunities")
Supplier Management
Supplier Management Mechanisms
Our green procurement exceeded NTD30 million for both 2021 and 2022, and we were recognized for consecutive 14 years by Taipei city government.
Sinyi Realty has been aware of issues in supply chain management such as forced labor, working environment safety, and corruption for a long time. For example: security or cleaning operations suppliers have a higher probability of forced labor. They should pay attention not to violate an upper limit of working hours in Labor Standards Act. For suppliers with large purchases and large amounts of money transaction have a greater risk of corruption. For the consignment suppliers, due to a large number of sign-posting staff, they have greater risk caused by the working environment. For example, staff must not continue to work at a high temperature of more than 32 degrees, and a relative humidity of more than 80%, or when a natural disaster occurs, and not stand in an important hub of dangerous traffic. For home suppliers provide decoration services, they must not work without safety protection equipment, and not work in dust, toxic gases environment.
Ongoing Execution
Greenhouse gas reduction of key suppliers by 6.3% (as of December 2022)
100% signed the Supplier Sustainability Terms
90% checked rate among existing key suppliers
Introduce ISO 20400
Supplier Risk Assessment
In 2021, we conducted 606 on-site visits to 159 key suppliers, and from the 109 CSR self-evaluation forms received, we have a clearer understanding of suppliers' awareness of sustainability-related issues and the implementation and links to ESG.
Corporate Social Responsibility Implementation Status